Hello everyone,
Have any of you looked at my icon's lately and thought to yourself, "Man, Xzener's icon's sure are dated. With all these awesome themes coming out, it sure would be nice for a fresh new look." Yeah, me too. So I've decided to try something new, but try and keep it rather easy to do.
I'll be using my icons, but throwing a perspective touch with a little reflection (3D touch)
As of right now, I'll be creating the 3D icons.
Here are some screen shots of what I've been working on...
1) Xzener's icons with some perspective and extra room up front for 3D effects... (I can picture a pair of 3D glasses, or a tub of popcorn or something in the foreground... You'll see)
2) I might be creating these too, I'd like to get the 3D ones finished up first.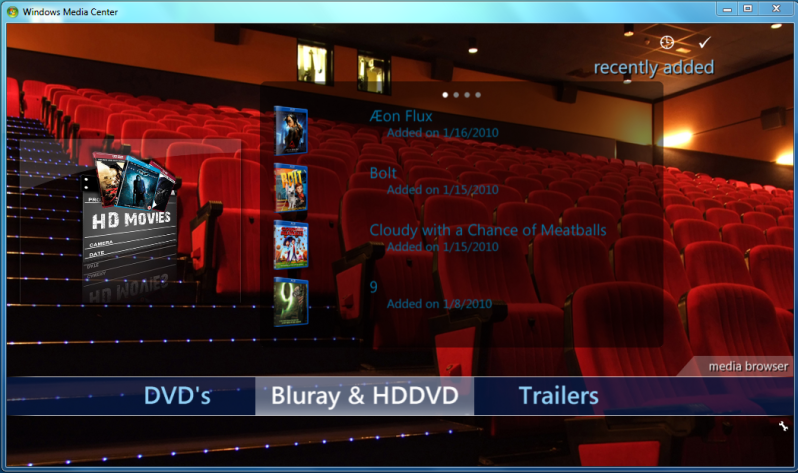 Here is a list of requests I'll be working on (both left and right views)...
HD Movies
done
DVD Movies
done
Movies
done
Trailers
done
Music
done
Favorites
done
Pod Casts
done
TV Shows
Documentaries
done
"UK" Spelled Favourites
done
Stand up
done
Family Movies
Sports
done
Temporary
done
TV Series
done
(Created to different types)
HDDVD/Bluray
done
Travel
Dog Fights (Military)
Recorded TV
done
(man what a pain in the arse)
A-Z Videos
Bollywood
Hollywood
Animation
done
New Releases
HDDVD Movies
done
Bluray Movies
done